formulated with a special probiotic strain to support the gut-brain axis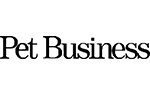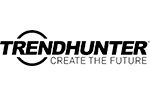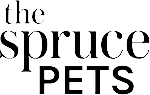 Science first, because we put our pets first
Why are so many common pet supplements high in fillers and low in active ingredients? It's a great question, but one you no longer have to worry about. At Fera Pet Organics, we use the purest active ingredients to address specific health conditions for dogs and cats. We have nothing to hide, because your pet deserves the best. And every decision we make is backed by science.
Created by a Veterinarian
Dr. Michelle Dulake was shocked when she couldn't find pet supplements that had all the qualities she demanded. As a veterinarian and pet acupuncturist, she believed in high quality ingredients, correct dosing, and the perfect blend of Eastern and Western medicine. Is that too much to ask for?
fera
/'fe.ra/
noun
1 Latin. wild animal
Subscription Benefits
1. Save 10%
2. Free 2-3 day shipping for recurring orders
3. Pause, swap or cancel anytime.
4. Subscriber-only promos
5. Pick the frequency
★★★★★

Our golden had been having some skin issues due to allergies, his hot spots cleared up but his skin remained dry and his coat was just lacking. The fish oil has helped tremendously! Our lab has pretty dry skin and this has been helping her so much as well!
★★★★★

Hands down one of the best supplements we've had thus far. Knowing that I'm giving my pup high quality ingredients that's veterinarian formulated gives me peace of mind.
★★★★★

Brutus has suffered from a seriously sensitive stomach since he was a puppy. If he didn't get fed the exact same thing at the exact same time, he'd either throw up, or get diarrhea. When we found this product, we immediately added it to Brutus' food, and like magic, his issues were GONE! Not only does this product work miracles, but the container has an easy-to-read weight-based feeding recommendation, making meal time a breeze!
★★★★★

Giving it to my CKD dog and my cat with IBD. It is the best probiotic I have used and I have tried many. The animals don't mind it at all and I have noticed a big difference in cat's stool. Will definitely be my go-to from now on.